Table of Contents
Main Configuration
In the Settings, you can easily enable the WhatsApp Chat Button feature and configure the following settings:
Main Functionality:

Select

Enable

to show the WhatsApp Chat Button on the front end.

Default Chat Message:

Enter a custom message that will appear on the chat screen when the customer clicks the button.

Recipient's WhatsApp Number:

Enter the WhatsApp number where you want to get the customer's inquiries.

Option to Close Chat Button:

Enable this if you want to allow the customers to close the button on the frontend. Cross sign will appear on the WhatsApp button.

Display WhatsApp Chat Button in:

Choose to enable the WhatsApp Chat Button for Mobile, Desktop, or Both.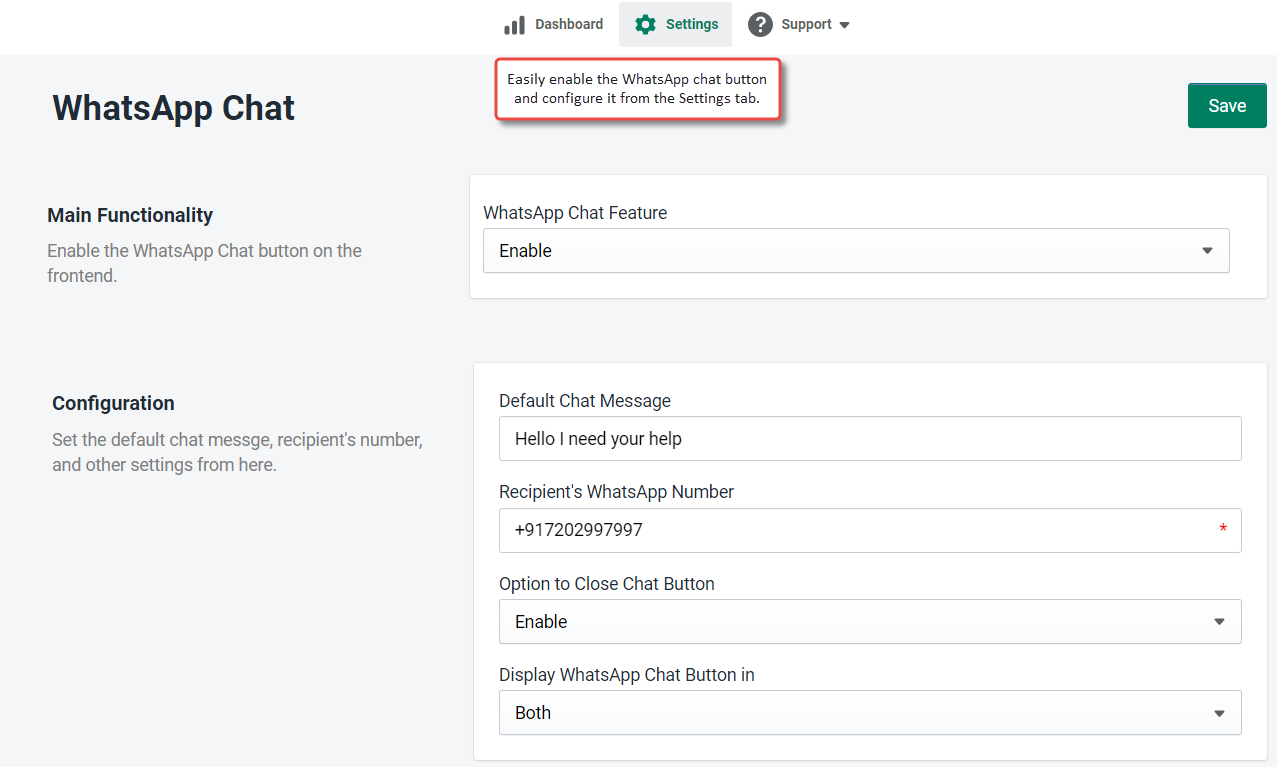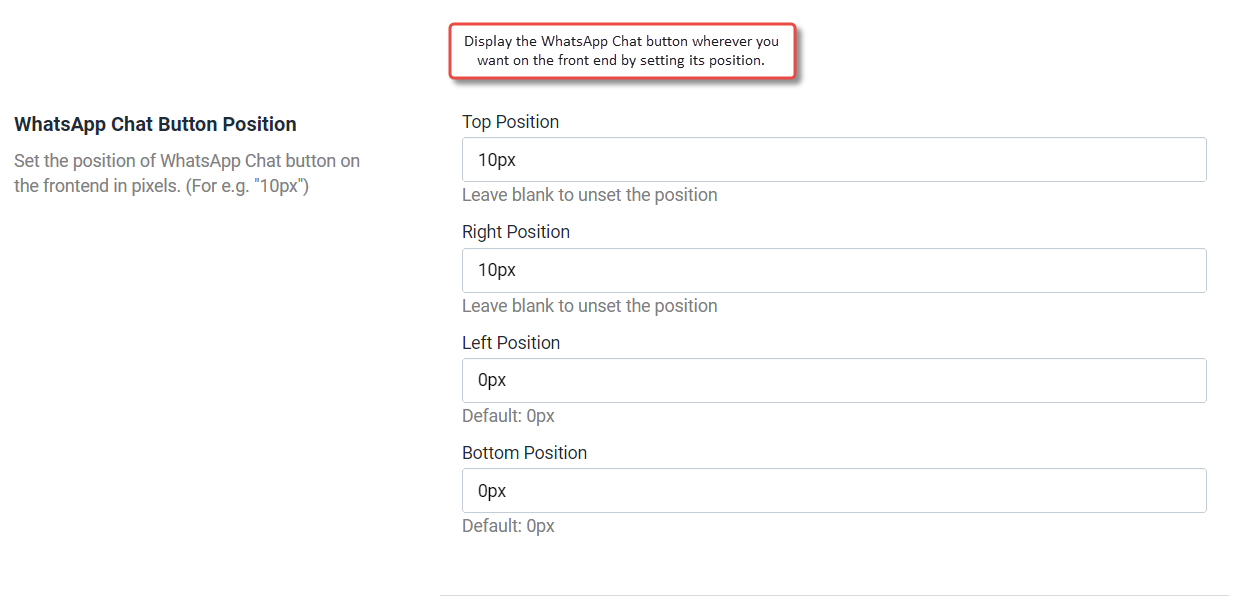 Now, you'll also need to enable the WhatsApp Chat Embed in the Shopify theme settings to display the chat widget on frontend. To do that, go to Dashboard and click the respective button as shown below.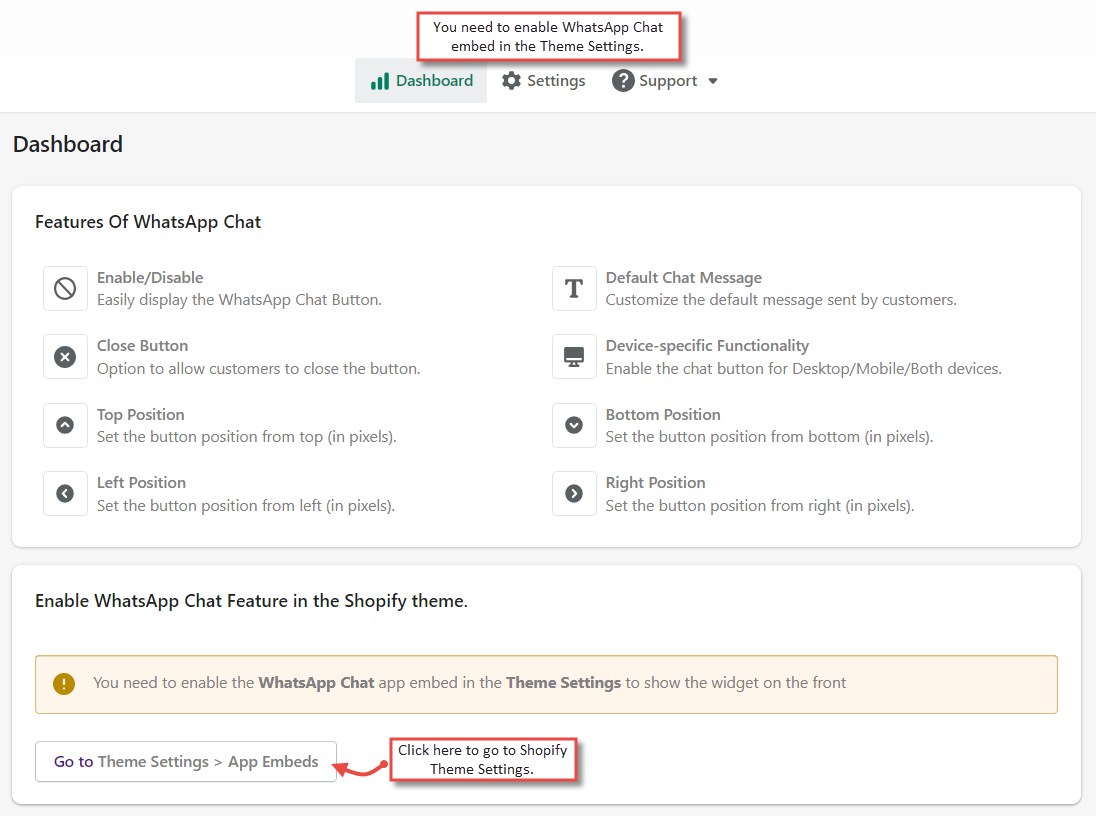 In the theme settings, enable the WhatsApp Chat under the App embeds and save changes.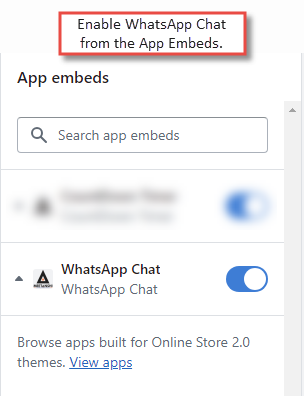 WhatsApp Chat Button on Frontend




Once the app is configured and the app embed is enabled in the theme settings, the WhatsApp Chat Button appears on the frontend along with an option to close it.
Mobile Devices:
The customer clicks on the WhatsApp Chat button and is directly taken to the WhatsApp chat screen.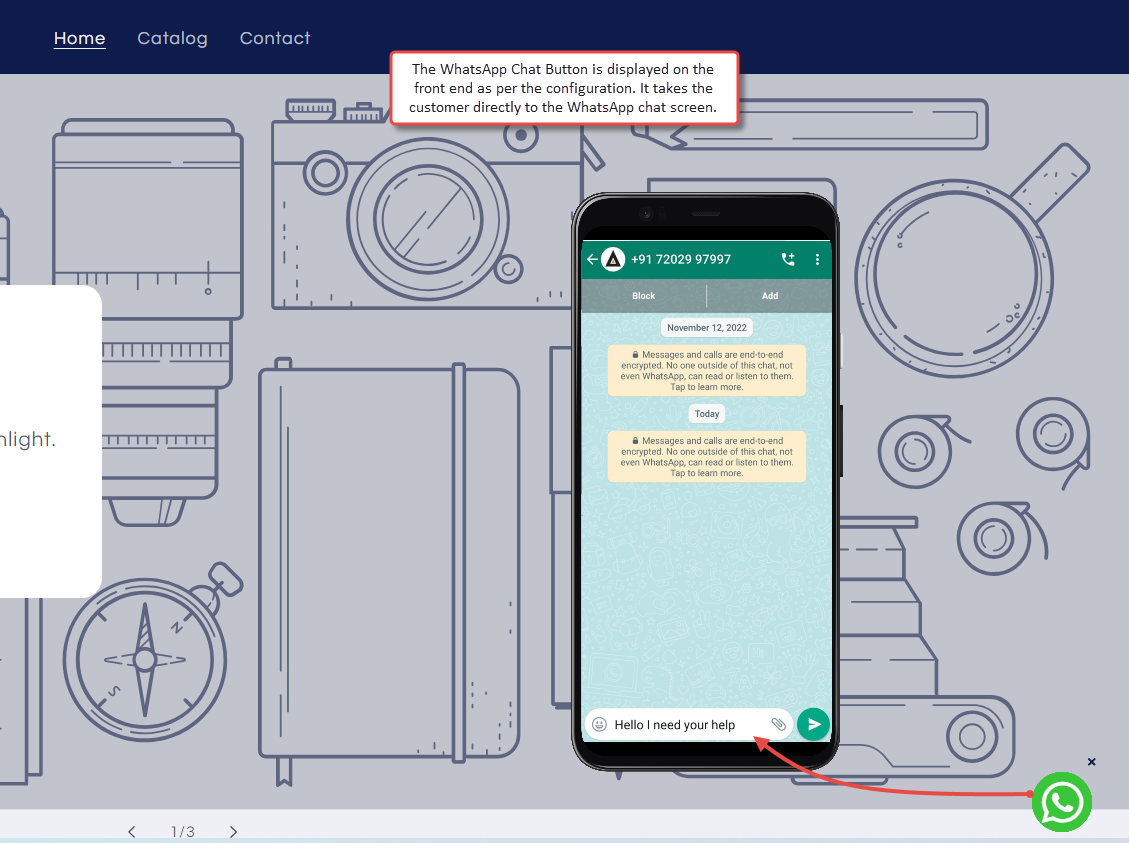 Desktop Devices (WhatsApp Web):
On desktop devices, if the WhatsApp app is not installed, the WhatsApp chat link opens in a browser, where the customer can continue to chat.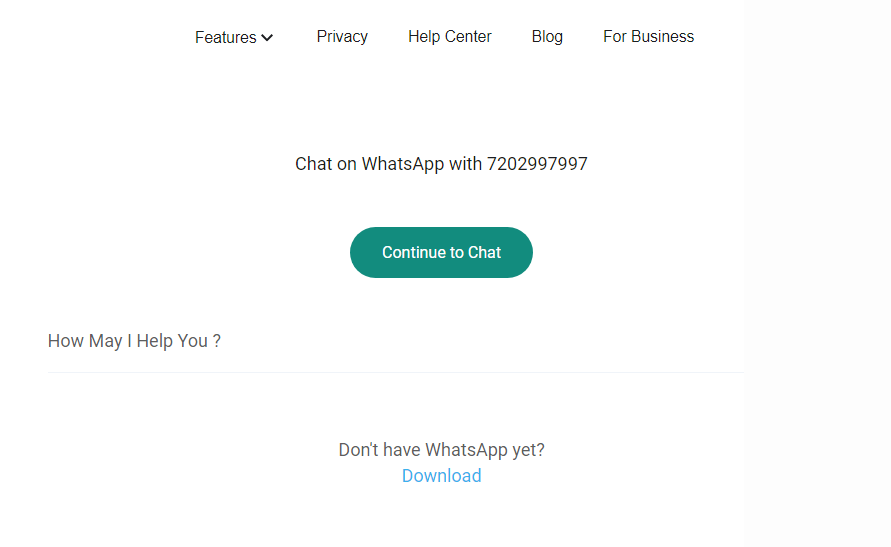 The customer can either continue to chat via WhatsApp web or download the app.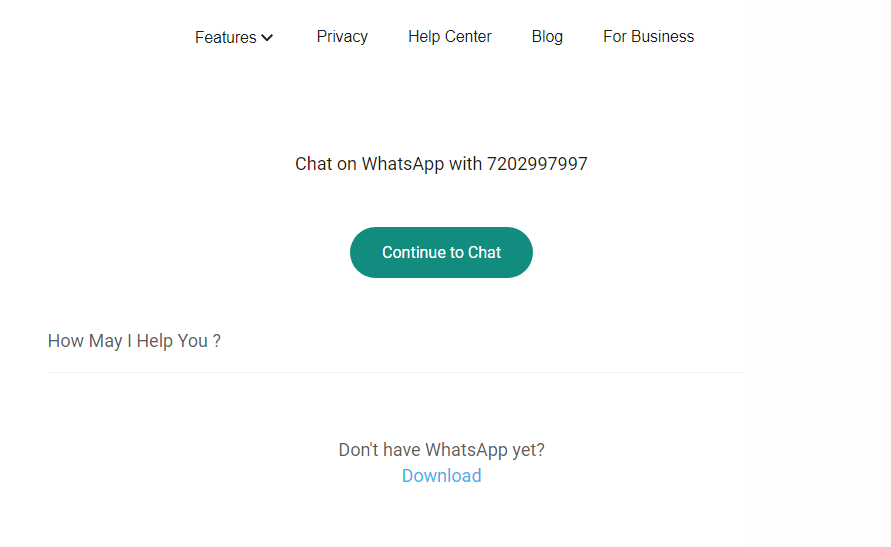 On clicking the WhatsApp web option, the customer is taken to the chat screen of the business along with the preset message.